All Called to be Saints? Contemporary Saints – What can they teach us? Retreat
All Called to be Saints? Contemporary Saints What  Can They Teach Us? Retreat.  The word 'Saint' holds its origin in from the Greek word 'hagios' – 'Sanctus' –meaning holy/set apart.  Often when we consider the lives of the Saints we evoke the middle-ages and consider the infamous lives which have significantly impacted on the world, often pictures which depict individuals with halos of bright light, suggesting that saints were only mystical people from the past.  On this retreat, however, we will encounter the 'Saints in our own Times', many of whom are married, single and lay people. Come and find out who they are and what we can learn from them! We will explore the invitation that we are 'All Called to be Saints' (Rom 1:7) You will be inspired!
Monday 19th-Wednesday 21st 6pm – 2pm  Recommended donation: £190
Meet Your Host: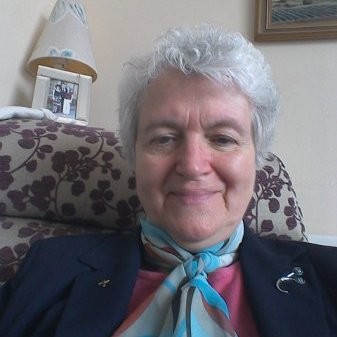 Halina Holman Founder of  The Host Apostolate  and a pioneering Children's Charity and others of Social Concern,  has been a lecturer/teacher, retreat giver and a writer on varied spiritual matters. She is a widow, mother of three and a proud nana of four. She enjoys sharing her faith and experiences with others and all that leads to prayer.
Availability: Places Available
If the event is fully booked please call: 01434 673248 and we will add you to our waiting list.
Please complete the form below to book your retreat
*Please note: any deposits paid are non-refundable.